The ICS Difference
Impact Christian Schools are built so students can thrive: strong academics, strong character, strong relationships, strong values, strong faith for every child and parent who wants private education.

It's easy to complain about what doesn't work; we all do it. What stands out is when something is done about it. ICS is committed to doing what is good for the education and formation of each student. While recognizing that each student is unique, we also know that we are all created to thrive when shown dignity, encouragement, and care for who we are and what we do.

For that to happen at the school level, ICS takes care of the business of education for each school so that the educators can meet the needs of the students and educate in positive, caring and significant ways.
ICS believes that parents should have a voice in the education of their children
ICS believes that every parent, regardless of economic-social status should have access to quality private, Christian education.
ICS believes that academics matter. Students need to learn the knowledge, as well as understand how to move knowledge to right decisions as they face an increasingly complicated work force and world.
ICS believes that truth matters and that the Bible is the bedrock of Truth for all of us.

ICS believes that every student, every family, matters.

Will you join us?

OUR VISION
Create new seats in new schools for those who want a quality Christian education.
Keep the legacy schools strong and moving forward in the ICS vision.
Improve accessibility to high quality Christian education. We hope our student body population will include a minimum of 65% of students that meet the WPCP financial requirements.
Strive to bring quality Christian education to all students regardless of social-economic status and help them reach their next desired level of education
Through doing the 'business' of the school, keep administrators and teachers doing the 'educating' of the student.
To assist beyond the students in each location and help their families.
To assist in creating growing communities around each ICS school.
To assist in creating an inviting and safe culture, that reflects the student body in each school.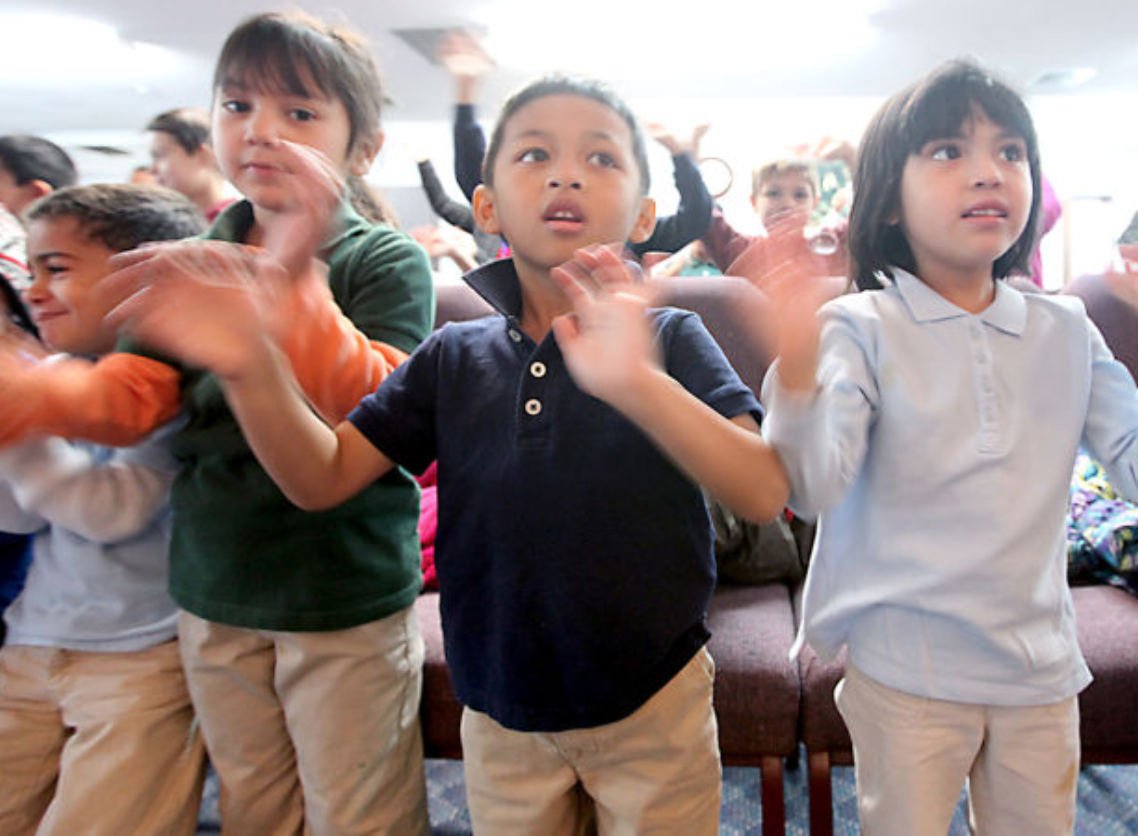 ICS is dedicated to developing new schools within the community while sustaining our Legacy Schools and providing specific services to affiliate schools. We help each school in their pursuit of excellence in education, by equipping their teams with quality professional development courses that no one school could manage on their own; providing fiscal management and leadership tools for principals alleviating and/or enhancing the administrative arm for each school; and inviting new thought discussions to assure each school stays current with prevailing trends in education models.

ICS strives to take "the business" out of running a school. Our principals and faculty need and want to spend more of their time focused on the needs and development of each student. ICS's goal is to centralize all fiscal management, HR services, Professional Development, and other administrative duties.

It is ICS' intention to serve as a voice for Christian schools in the community and region by planting new church schools where none exist now. We are active in our community, developing and maintaining vibrant relationships with local communities and churches. We believe that Christian education is a model that strengthens not only the student, but their family and in turn, their community.